How to Leverage Your Real Estate CRM to Target Hot Leads and Close More Business
Let's get one thing straight. Your CRM is NOT just a fancy address book.
There are hundreds, maybe even thousands, of awesome clients and potential clients in that baby. And your lead nurture strategy needs to be just as dynamic as the growing mix of names in your database.
If you use it right, your CRM can make it a total breeze to see which of those leads are ready to strike, which need a little extra lovin' and exactly where to focus your time and energy in order to close more deals.
Why You Need to Qualify Your Leads
Realtors spend a lot of time talking about things like lead conversion rates and ROI. Without a doubt, growing your real estate business is definitely a numbers game.
But let's not forget quality matters, too.
A potential home buyer who has spent days, or even months, doing their homework will be able to tell you exactly what type of home they're looking for — and they'll also be ready to snatch it up when you present it to them. Now, compare that lead (read: person) to the website window shopper who likes to look, but has no clue what they actually want, let alone how much they can afford to spend.
At the end of the day, painting all leads with the same brush can cost you some serious cash. (Especially if said "brush" is an automated email drip that makes you sound like a heartless robot with zero understanding of their actual needs.)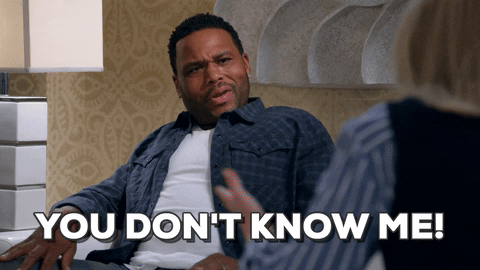 Better Experience for Leads
The #1 reason to segment and qualify your leads is that it creates a better experience for your customers from the very instant they start their real journey.
And in real estate, it's all about the journey (regardless of how long that journey may take). In fact, according to findings from the National Association of Realtors, 50% of buyers use a real estate agent they worked with before, or one referred by a friend, neighbor or relative — even despite already having a home picked out.
If you're still using your CRM to send out blanket auto-responders to each and every incoming lead, stop it now. Instead, set up your CRM to deliver that perfect first contact based on the priorities of every lead — whether that's a casual automated email greeting to a passive first-time buyer or friendly text message delivered instantaneously to fire-hot portal inquiry.
Tailor your approach to their experience and you'll be first in line for the role of real estate BFF.
In many CRMs, you can easily create drip campaigns based on lead source so you never annoy leads with irrelevant content. Here's what it looks like inside Follow Up Boss.
Super-Efficient Marketing
Calculating lead ROI is one of those champagne troubles every Realtor wishes they had…until they actually come face-to-face with it.
Are pricey Zillow leads really worth it? How do they stack up against Facebook ads? Have you really made the most of your past clients and SOI?
These little questions can easily add up to a BIG difference in the profit you think you're taking home versus the one you actually end up with.
In the words of rockstar agent and ace automater, Barry Jenkins, "There is no such thing as a free lead." Leveraging your CRM to target hot leads helps you maximize your lead ROI across ALL lead channels and gives you awesome visibility into what part of your follow up strategy is and isn't working.
Most pro-level CRMs come with awesome visualization and reporting features that show you in a blink which auto-responders (and agents!) are bringing in the deals, so that you can focus your time, energy and of course, cash on the content and channels that bring in the best leads at the best price.
And for team leaders trying to keep things fair but productive, assigning hot, big-ticket leads to top agents is a great (not to mention profitable) way to keep everyone motivated while boosting conversion rates on your most qualified leads.
Watertight Lead Funnel
No one likes losing leads.
Problem is, we usually don't realize they're gone until it's too late.
A smart CRM makes it easy to keep your cooler leads engaged via lifecycle nurture campaigns that provide them with valuable info and content on a regular basis. And it's a lot less work than making constant phone calls to someone who's just not ready to buy.
Remember, in the game of real estate your passion and focus is everything. Use your follow up fire on the leads most likely to convert and trust that, with the right nurture strategy in place, the rest will think of you first when they're ready to make a move.
After a deal is done and dusted, add your new client (and former lead!) to a nurture sequence geared specifically for past clients. Leverage your CRM across all aspects of the customer journey so that your leads and clients literally stay with you for life.
Identify Lead Type
Lead source can tell you a lot about a lead. But it can't tell you everything.
In order to really qualify your leads (and make sure they receive only the most relevant fluff-free content from you), you're going to need to have a conversation.
Every experienced agent has their own way of qualifying leads, but if you're struggling with what to ask or regularly hitting the brick wall of one-word answers, try mixing in some of these qualifying questions recommended by Zillow.
Why are you thinking about buying (or selling)?

When do you need to buy (or sell)?

What type of property are you looking for?

Have you spoken with a lender?

Are you working with another agent?

When can we meet to discuss your property search (or discuss selling your home)?
Notice how each question is open? This is a key rule of thumb when qualifying leads.
Give your prospect plenty of room to think out loud and explain their situation so you can enter into a real dialogue (including the part where you sit back and listen) and find out what it is they're really after — even if they themselves aren't sure yet.
Next, you're going to want to use your CRM to monitor their level of interaction.
Are they opening your emails and clicking through? What is their response rate?
If they're actively engaging, they're definitely a top-notch lead. Now you need to ramp up your efforts to knock their socks off with an awesome level of service.
Transform Leads Into Sales
An awesome CRM will make it easy to engage your active leads and take the conversation to the next level.
Depending on which CRM you use, leads can be automatically sent to your inbox (where you can opt to reply via email, text or even dialer) and/or trigger an alert or notification so you or your agents can respond asap.
Tailor your follow up strategy to align with your lead's priorities based on your last convo with them. For example, a lead who responded to your listings email might get sent into an action plan that prompts your agents to follow up every week, instead of every month. A great CRM helps you turn up the heat at exactly the right time.
Whatever system you use, the most important thing is to make sure you've optimized your lead action plans and email drips within your CRM to maintain a relevant conversation with every last lead on your list.
Because at the end of the day, high-quality leads are made, not born. Use your CRM to help them learn and grow, and they might just stay loyal for life.
THE LCA BLOG
Weekly articles that cover every aspect of the real estate industry, growing your business, personal development & so much more.
Discover more stories